New Patients at Chiropratique Optimum
What to Expect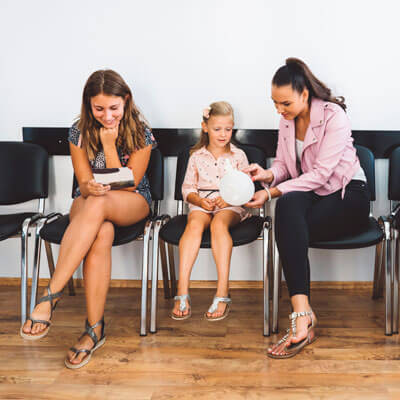 Our office is warm and welcoming. The friendly, energetic staff at Chiropratique Optimum is ready to do anything they can to make you feel at home! Speak with us today to schedule your time.
The First Visit
You can find the forms needed on our website and complete them prior to your appointment. These can also be filled out when you arrive. When you're done, you'll meet with Dr. Steve, chiropractor and his assistant for a consultation. We'll work to understand your needs and determine whether we can help you. If so, we'll complete a thorough examination using the Insight™ Subluxation Station to evaluate your spine and nervous system.
If necessary, X-rays will be taken on-site. Please plan on spending 45 minutes to an hour with us on your first appointment.
Regular Workshops
We want to help you gain an understanding of what you can do to benefit your health and the value of chiropractic for pain relief and the ongoing optimal function of your body. We hold regular workshops to guide you in the knowledge needed to eat well, move well and think well. You'll learn about diet, proper exercise, posture and how to manage stress in your life.
CONTACT US »

New Patients at Chiropratique Optimum | (514) 766-4156